Blogs
A Natural Solution for Every Skin Type
by info mamakuskin on Sep 01, 2023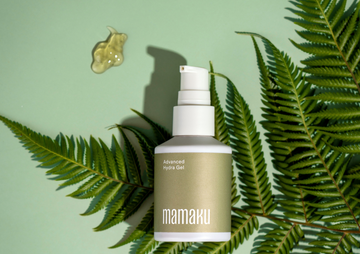 Exploring the world of skincare can sometimes feel like navigating a corn maze. With an influx of new products, each claiming to be a game-changer, it's easy to get lost in the sea of choices. At Mamaku, we understand the complexities of skincare. That's why we've designed our hero product to simplify your routine and cater to all skin types.
Dry or Dehydrated
If you have dry skin, you're likely well aware of the importance of including replenishing products in your skincare routine. The Advanced Hydra Gel is enriched with our Mamaku extract making it a true hydration powerhouse. Imagine it as a large glass of water for your skin, reviving and rejuvenating your complexion, while also increasing your skin's hydration levels by up to 50%!
Moreover, it's a must-have year-round, particularly during those moments when your skin feels parched and yearning for moisture—yes, we're looking at you, winter!
Oily or Acne-Prone
If you identify as having oily skin, the Advanced Hydra Gel can play an essential role in your skincare line-up. It's more than a hydration boost; it's a partner in crime against excess oil. Strengthening your skin's protective barrier, it reigns in oiliness while delivering vital hydration.
Similarly, if you're dealing with acne-prone skin, remember that hydration and nourishment are just as important.
Sensitive or Damaged
For those with sensitive skin, navigating the realm of skincare can be tricky. Drawing inspiration from our Māori ancestors, the Advanced Hydra Gel utilises Mamaku extract renowned for its anti-inflammatory properties. Formulated free from any harsh fragrances and irritants, it soothes and calms, reducing redness and paving the way for a more even-toned complexion.
Combination
Soothing the dry areas and giving some extra hydration to oily spots - the Advanced Hydra Gel is a dream for your combo skin.
See, we weren't joking - the Advanced Hydra Gel really is suitable for all skin types. So, why wait? Embrace the benefits that the Advanced Hydra Gel brings, and let it transform your skincare journey.